About Sourcehere.com
Sourcehere is an online marketplace that helps connect buyers and suppliers year-round. Through our digital platform and trade show solutions, we facilitate global connections, enabling buyers and suppliers to engage and exchange information seamlessly before, during, and after trade shows.
Our platform hosts a network of 3,000+ global companies, features an extensive catalog of 13,000+ products, and is growing rapidly. Over the past 18 months, it has successfully served as a Digital Directory at premier events, including the Paris Air Show, Farnborough, Avalon, Bahrain, Aero India, Arab Health, and over 15 other major international trade shows.
Whether you are an exhibitor, a trade show organizer, or someone seeking a seamless trade show experience, Sourcehere can provide the support and resources you need. 
Sourcehere Platform
Our platform offers a unique way to find products and connect with suppliers worldwide. Buyers can quickly find suppliers and products in their industry and connect with them from anywhere at any time. For suppliers, Sourcehere offers access to a vast global marketplace through its searchable directory.
✨
In-depth Exhibitor Information: Explore detailed information about a wide range of products and services offered by industry-leading suppliers.
💬
On-platform Messaging: Foster seamless communication between attendees, exhibitors, and organizers directly within our platform.
🔍
Advanced Search Algorithm: Empower attendees to quickly find exhibitors, products, or services with our smart search function.
🗝️
Powerful Keyword Search: Our robust search functionality meticulously scans through extensive company information, product listings, services, and detailed specifications.
🔖
Bookmarking Tool:
Allows users to save and bookmark products, individuals, or exhibitors, streamlining your experience and simplifying navigation during your next show visit.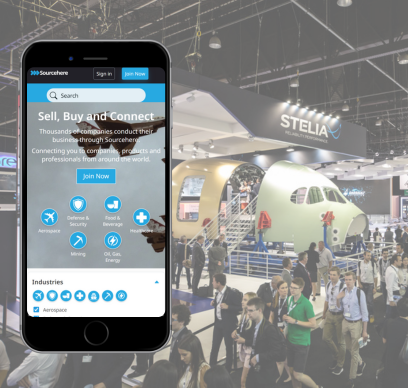 Sourcehere Pavilion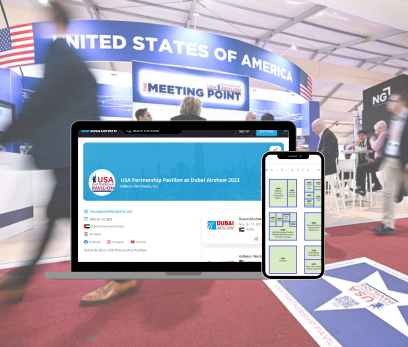 Tradeshows and live events are an important way suppliers and buyers connect in the physical world. Sourcehere Pavilion leverages all the features of Sourcehere and adds extra features specifically designed to help Pavilion Organizers enhance their show using our platform. 
🌟
Early Pavilion Opening: You can open up your pavilion months in advance, giving significant added value to your customers exhibition package.
🛎️
Information Desk Tool: Offers users comprehensive information, guidance, and support to elevate their experience and improve accessibility within the digital directory.
🔍
Easy Access to Exhibitor Information: Makes it easy for visitors to find in-depth information on companies within your pavilion in advance and during the show.
🤝
Engage beforehand: Visitors can reach out months in advance of the show to your companies to get the conversation started.
Sourcehere Whitelabel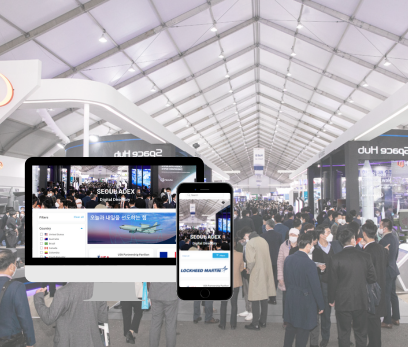 Sourcehere Whitelabel brings all the features of Sourcehere and Sourcehere Pavilion to third parties as a turnkey solution. Effortlessly organize events of any scale with our versatile and user-friendly digital directory solution, trusted by the world's leading Trade Show and Event Organizers.
⏰
Saves you hours of work: We take the workload out of your hands and build the directory for you.
📣
Our marketing programs: We will help promote your show and directory via our partners and media relationships.
🎁
Easy to reskin with your own branding: We can easily personalize our trade show directory solution with your branding, to seamlessly blend into your event marketing efforts.
🙋‍♀️
Exhibitor Support: Our dedicated customer success team will proactively engage with exhibitors, to ensure they include their products, services, and staff in the directory.
Sourcehere.com is owned and managed by Online Expos LLC (OEX). OEX is based in New Jersey, USA, with offices and staff located in the United States and Europe.
U.S. Office Address:
4 North Street, Suite 800
Waldwick, NJ 07463-1842
As the technology provider for this platform, OEX manages all technical aspects of this website, including Data Protection and Privacy. For Support queries, or to report a technical problem, please contact the Sourcehere Help Desk at This email address is being protected from spambots. You need JavaScript enabled to view it.  For Privacy-related queries, please contact This email address is being protected from spambots. You need JavaScript enabled to view it.. If you are a user or a company using Sourcehere and need help managing or accessing your account please email us at This email address is being protected from spambots. You need JavaScript enabled to view it..