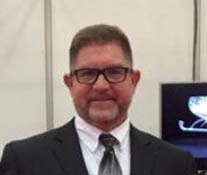 Randy Nance
Vice President Business Development
A man on a mission to find new opportunities anywhere they may lie
I work in the Business Development side of the house, but in reality my skills and job requirements range from Business Development, inside sales, outside sales, program manager, part time engineer and even collections when necessary.
Phoenix , AZ, United States
Aerospace
,
Defense & Security
Dillon Aero Manufactures M134D and 503D Gatling Guns, Weapons Mounts and Accessories for Aircraft, Land Vehicles and Vessels.



Arnold Defense is the world's leading designer and manufacturer of 2.75-inch (70mm), Aerial and Ground based - rocket launcher systems.



Products and Services: Technical Support & Spare Parts Support / Machine Guns / Small Arms and Sights / Military and Special Purpose Vehicles / Missiles / Rockets and Components / Turrets and Turret Sub-systems.
Recent Chats
Share via email
Future: handle WhatsApp here
Future: handle LinkedIn here
Future: handle Twitter here
Share via Chat
Copy Link