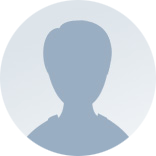 Alona Levintal
Director of Marketing Communication
Aerospace
,
Defense & Security
"SIBAT- the International Defense Cooperation directorate of the IMOD.
Working with partners all over the world, SIBAT serves as a gateway to Israel's vast defense ecosystem.
As a government directorate, SIBAT fulfills a leading role in the Israeli Defense Ecosystem, maintaining a close, ongoing relationship with Israel's defense industries, the IDF and other Israeli defense authorities. This unique position enables SIBAT to remain informed in a fast-paced and dynamic defense field, to promote international defense cooperation and to provide global partners with tailored defense solutions."

Recent Chats
Share via email
Future: handle WhatsApp here
Future: handle LinkedIn here
Future: handle Twitter here
Share via Chat
Copy Link